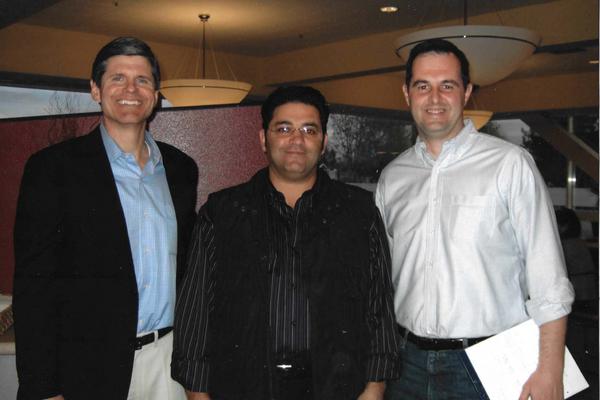 Yesterday we kicked off our final Expo Event of 2014 here at Plug and Play to an amazing turnout. A mix of 800+ entrepreneurs, investors, and corporate representatives weathered the storm yesterday to see pitches from the most promising startups of this fall's Internet of Things accelerator.
The day's events were kicked off with a keynote speech from Johnson and Johnson's Head of Innovation, Ken Drazan. Ken's background includes more than 13 years in the healthcare industry and 12 years in the hospital and academic worlds.  A liver transplant surgeon by training, Ken spent several years at Stanford University before moving into entrepreneurial leadership roles in the biopharmaceutical industry and subsequently in the venture capital world. Ken's speech touched upon Johnson and Johnson's role as a pioneer in the healthcare innovation space.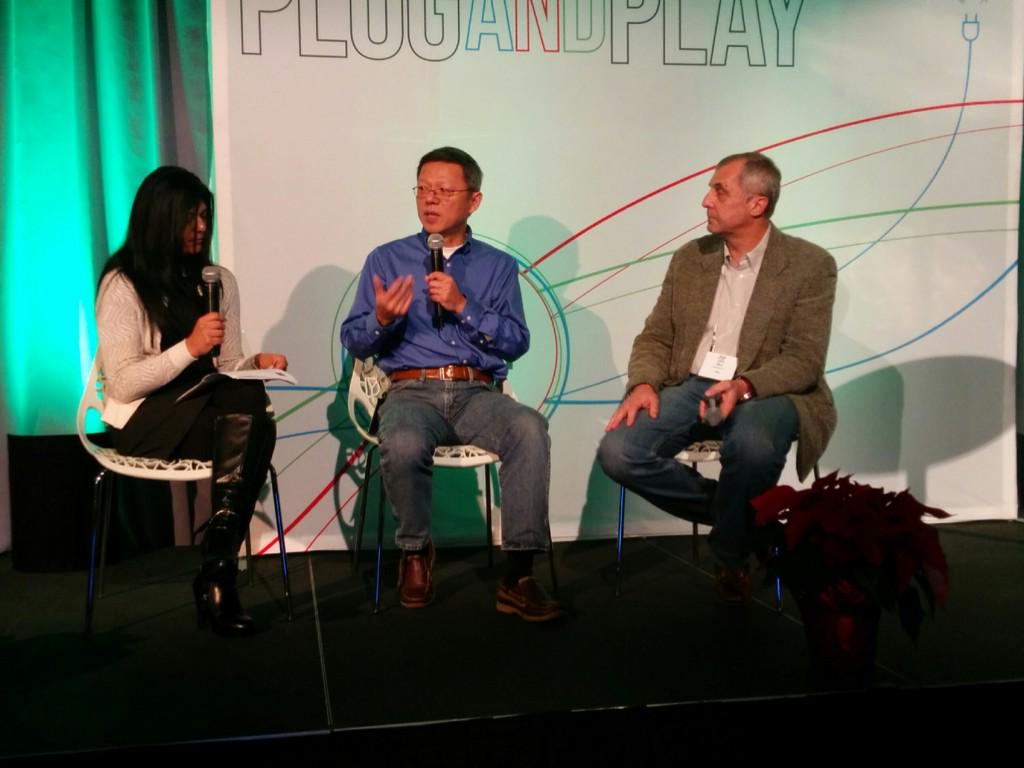 An additional highlight of the afternoon was the panel discussion titled "IoT and Business Transformation."  The panel featuring Intel's Principal Engineer Milan Milenkovic and Kaiser Permanente's Principal Consultant Roger Lam was moderated by Konica Minolta's VP of Business Innovation Ekta Sahasi.  The discussion centered on the initiatives that major established companies are taking to leverage and align with the evolving Internet of Things Paradigm.
The day was composed of two 90 minute sessions with 15 5-minute pitches each. At the conclusion of each segment, the judges voted to select three winners by the end of the day. The following companies pitched throughout the day:
| | |
| --- | --- |
| | Chemisense develops breakthrough chemical sensing technology used in a distributed sensor network. |
| | The STEMP Smart Temperature Patch is the thermometer reinvented for the 21st century, providing immediate, continuous, accurate body temperature monitoring on your smartphone. |
| | Quitbit improves lives by helping people change unhealthy habits – starting with the first connected lighter to help smokers quit. |
| | Advanced remote monitoring ECO solutions and better information to improve health and reduce cost of care. We call it 'innovation for life.' |
| | Atlas is the fitness monitor that identifies your exercises and more. |
| | BearTek Gloves is the remote control technology built into the gloves you love. |
| | Sensilk is a smart clothing company building sensors into clothes for the whole piece to be washable, dryable, and for all weather. |
| | Caeden is making wearable tech that's actually wearable- with beautiful design, clinically accurate biometric sensors, and a compelling social app interface. |
| | We make a truly portable and unhackable keyboard that turns light into information. |
| | Locbit provides a seamless and agnostic 'Internet of Things' platform that connects all of a building's data- helping companies become highly efficient and quickly save wasted energy dollars. |
| | Saving energy & predicting failures in commercial buildings using IoT. |
| | DQuid enables the co-creation of connected products and digital content. |
| | CogniVue Corporation licenses embedded vision processing technology to enable power and size constrained cameras in automotive to consumer applications to recognize objects in real time like the human eye. |
| | The Internet of Things for Everyone. |
| | Actually making cameras smart. |
| | First hyperlocal marketing platform for the Brazilian market. |
| | Elegant quoting and invoicing for freelancers. |
| | Where makeup expertise meets technology. |
| | Marketing automation made easy with the tools users want and the features they need. |
| | Openball connects amateur sports participants by helping organizers run professional quality competitions. |
| | Delivering the world's first Brain Operating System for Brainwave Virtual Reality. |
| | Glassy Pro has developed a Surf Smartwatch to track surf sessions and help surfers improve their performance. |
| | The Always-On Second Screen for the Mobile User. |
| | Reemo (Playtabase's product) simplifies your life using gestures to control your world. |
| | We bring real-time Big Data Analytics to the masses by making it cost-effective. |
The winners from our Startup Camp were Chemisense, Truckpad, and Popslate.  Congratulations to the winning teams!
Plug and Play IoT is a 12-week startup acceleration program based in Silicon Valley. Plug and Play, along with a round-table of corporations and industry experts, will jointly select the startups that will be accepted into the program and invited to Silicon Valley.  Applications are now open for Spring of 2015.
Last week's turnout was a testament to the quality of the entrepreneurs that joined our IoT accelerator with this past Fall's class. We want to thank everyone who made the trip to Sunnyvale yesterday, and we hope to have you all back for our next expo this upcoming February.
---
If you liked what you read, please share it with friends.