Yesterday Estonian Prime Minister Taavi Rõivas made the journey to Plug and Play headquarters in Sunnyvale to promote the country's innovative 'e-Resident' initiative. Set to launch this Monday, the program will leverage open-source public-key private-key encryption to allow non-resident non-citizens to obtain a digital identification card issued by Estonia's Government. Said identification cards will be based on the same technology behind the country's famed online voting system.
Located in the Baltic region of Northern Europe, Estonia regained its independence from the Soviet Union as recently as 1991. Despite having a population of only 1.3 million citizens, the country is a breeding ground for entrepreneurship. Estonian citizens are responsible for the development of Skype, and they have been using digital ID cards to power their hi-tech online voting system for the past few years.
During his visit, Prime Minister Rõivas stopped at Stanford, Google, and Plug and Play in addition to a few other noteworthy Silicon Valley locations to pitch the e-Resident program. He believes that the new card could help rapidly expedite the creation of an Estonian company or provide an easy way to digitally sign documents, which is as good as a hand-written signature under Estonian law. Rõivas has stated that the country hopes to sign up 10 million e-residents by the year 2025.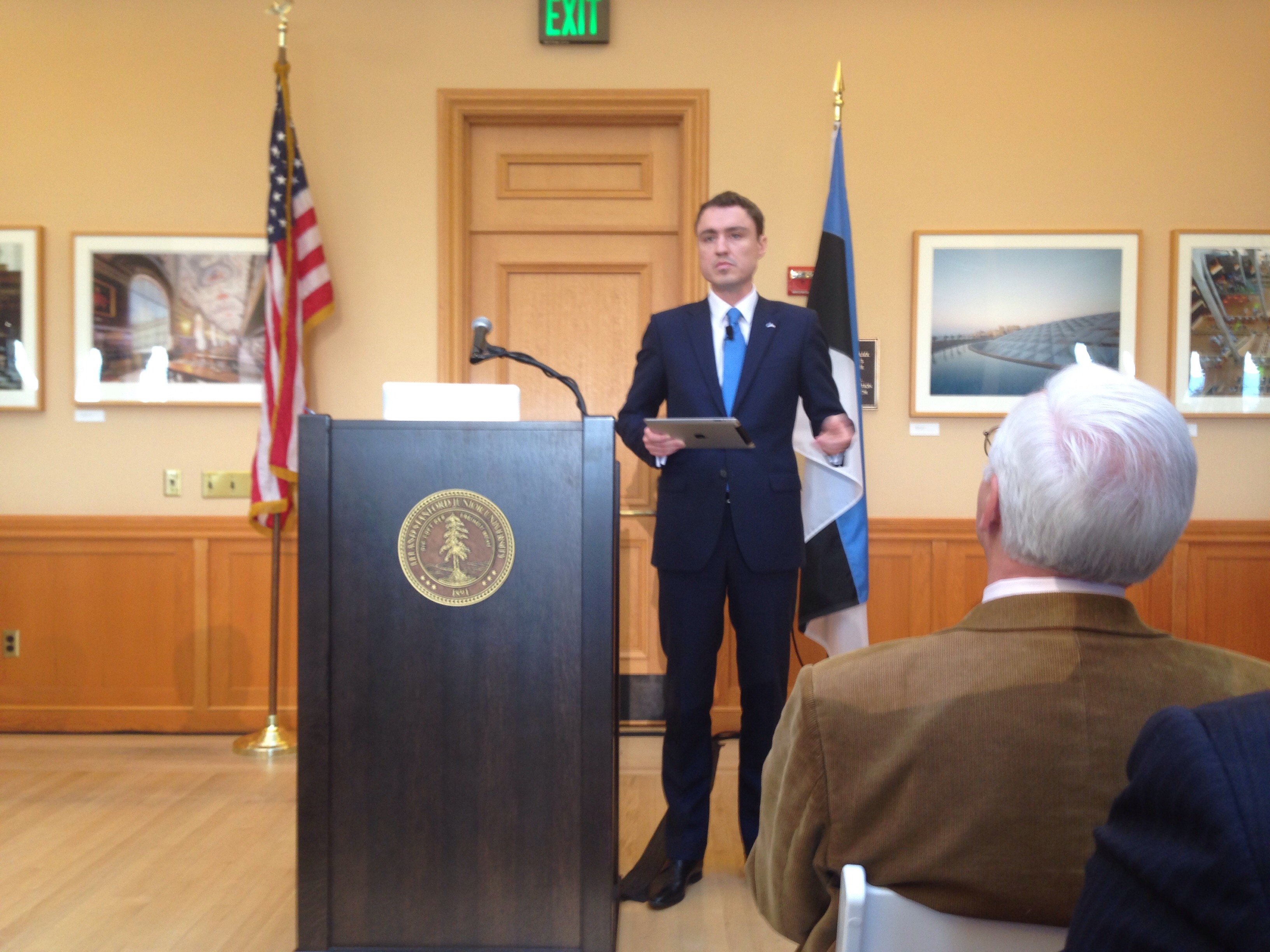 In an interview for Arstechnica.com, Prime Minister Rõivas described this feature:
"If you have a signature that is on your ID card, and you put it to your smart reader combined with your PIN, and this is legally binding, and this is equal to your handwritten signature, you can do anything with that. We have used this for 10 years now and we do believe that there are many things we can do."
Prime Minister Rõivas came to Plug and Play via our International Partners program. Plug and Play International establishes lasting partnerships with government agencies, private corporations, technology incubators, and universities from around the world to source, identify, and accelerate promising high-tech startups in Silicon Valley. Since 2009, Plug and Play has accelerated over 250 startups from over 20 countries through our Startup Acceleration Program.
To find out more about how you can partner with Plug & Play or to sponsor an acceleration program for startups from your country, please contact Jupe Tan or email us.
---
If you liked what you read, please share it with friends.